Subscribe Today
Get innovative nonprofit solutions delivered directly to your inbox via monthly blog posts and our quarterly newsletter.

'Tis the Season to Connect With Donors Using Effective Communication Strategies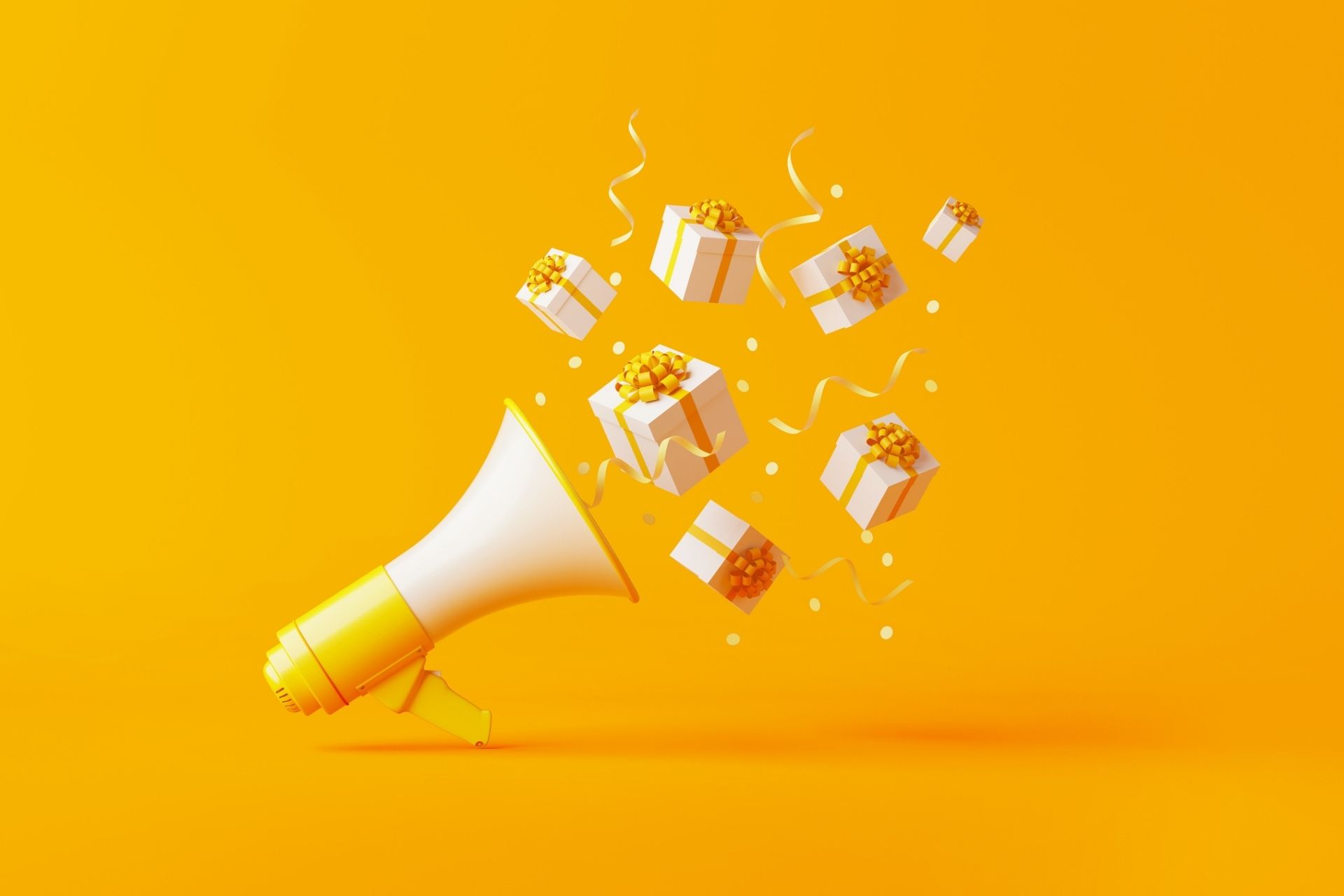 The holiday season is a time of increased giving and generosity. Organizations and individuals want to meet philanthropic goals before the end of the year, while nonprofits are working to meet fundraising goals. Nonprofit organizations that employ strategic outreach activities can effectively reach people that are seeking giving opportunities. Here are five best practices to make sure your organization is effectively communicating this holiday season and all year long.
1. Perform regular website audits and updates.
How often does your team audit your website? This is an often-overlooked activity that is important to ensure the website is up to date, user-friendly, and functional. Your organization's website is your online home for visitors to learn about your organization and be compelled to support your organization through activities such as donating and volunteering. It should be the foundation of your marketing communications so allocating resources and attention to keep it updated is important. Site issues such as broken links or lacking functionalities such as processing online donations can deter website visitors that are ready to give. Make sure to create a welcoming, navigable, informative, and engaging website experience.
Do it: Identify a team member or volunteer to do a monthly website audit to remove outdated information and update the website with any new information. For example, updating the copy on your donations page to capture special giving opportunities during the holiday season.
2. Maximize the effectiveness of all communication channels.
Updating your website will make the visitor experience better, but what about the channels that your organization uses to direct people to your website? Does your organization track all the different channels being actively and passively used to promote your organization? Active channels are the ones your organization is actively engaging with and utilizing for outreach. Passive channels are available to your organization but are not currently an active part of your marketing strategy. For example, organizations should make sure to claim their Google business profile and have active engagement with it by keeping it updated and responding to reviews.  It is also important to understand the who, what, where, when, how, and why of the different platforms you are using to communicate with target audiences to get the best results.
Do it: List all of your communication channels and map out who you are talking to, what is the message, when will you be using the channel, how communications will be delivered, and why each channel is used by your organization. The end of the year is a prudent time to analyze your current channels for what is working well, what needs improvement, and what is not working well that can be removed from your communication strategy.
3. Leverage supporters to expand your donor base.
Does your organization have an intentional approach to engaging stakeholders as brand advocates? Your organization has a built-in team of brand advocates—your staff members, volunteers, and current donors—that can help to expand your donor base through sharing fundraising campaign materials with their networks. Think of how many more people you could reach if your social media posts and emails were shared by this group. This enables your organization to connect with more people seeking to give that you may not have reached otherwise.
Do it:  The holiday season is the perfect time to ask for shares and invite people to express why they are sharing your messages and supporting your organization. For internal stakeholders, setting aside time during meetings for social sharing is an effective strategy for expanding outreach and guiding people that may be less familiar with sharing content on social media.
4. Flip the script and ask how people want to give to your organization.
Is your organization's current giving program capturing the different giving experiences that people are seeking? The giving goals of individuals and organizations vary. Besides financial giving goals, people and businesses want to donate time, expertise, and resources that can be highly valuable to the operations of your organization. Evaluating your current giving opportunities to provide diverse giving options that acknowledge different giving needs is an activity worth pursuing to help your organization stand out.
Do it: Survey your community through social media polls, email surveys, and personal outreach to ask what your organization can do to support their specific giving goals. This approach of putting the focus on understanding how supporters want to give versus focusing on your organization's needs will facilitate diversity in your supporter community and the types of support your organization receives. For example, many families and businesses are seeking opportunities to give back while celebrating the holidays which can prompt the launch of new giving programs such as group volunteer events or fundraisers that reach beyond the holiday season.
5. Proofread all materials.
Does your organization have a process for proofing and approving materials before release? Oftentimes, the same person creating marketing materials is also reviewing, editing, finalizing, and publishing the materials. With the availability of editing software like Grammarly, it can seem okay to proceed in this way and count on those tools to be the sole proofreading support. While these tools are beneficial, they do not replace the benefits of having another person review and provide approval. Producing marketing materials takes valuable time and resources so the final product must be error-free, polished, and the best representation of your organization's brand.  And while people may be feeling the holiday spirit this time of year, typos and errors can distract them from giving.
Do it: Create a clear workflow for getting materials thoroughly reviewed and approved before releasing them externally. The workflow does not have to be complicated but does need to be comprehensive, clear, and specific. For example, standard social media posts may not need the level of scrutiny that an annual report will need.
The holiday season and the end of the year are a time when people have an increased desire to give and connect with nonprofit organizations. Giving them the gift of effective communication will engage people to support your organization through every season.