Subscribe Today
Get innovative nonprofit solutions delivered directly to your inbox via monthly blog posts and our quarterly newsletter.

Is Your Organization Effectively Supporting Your Board Members?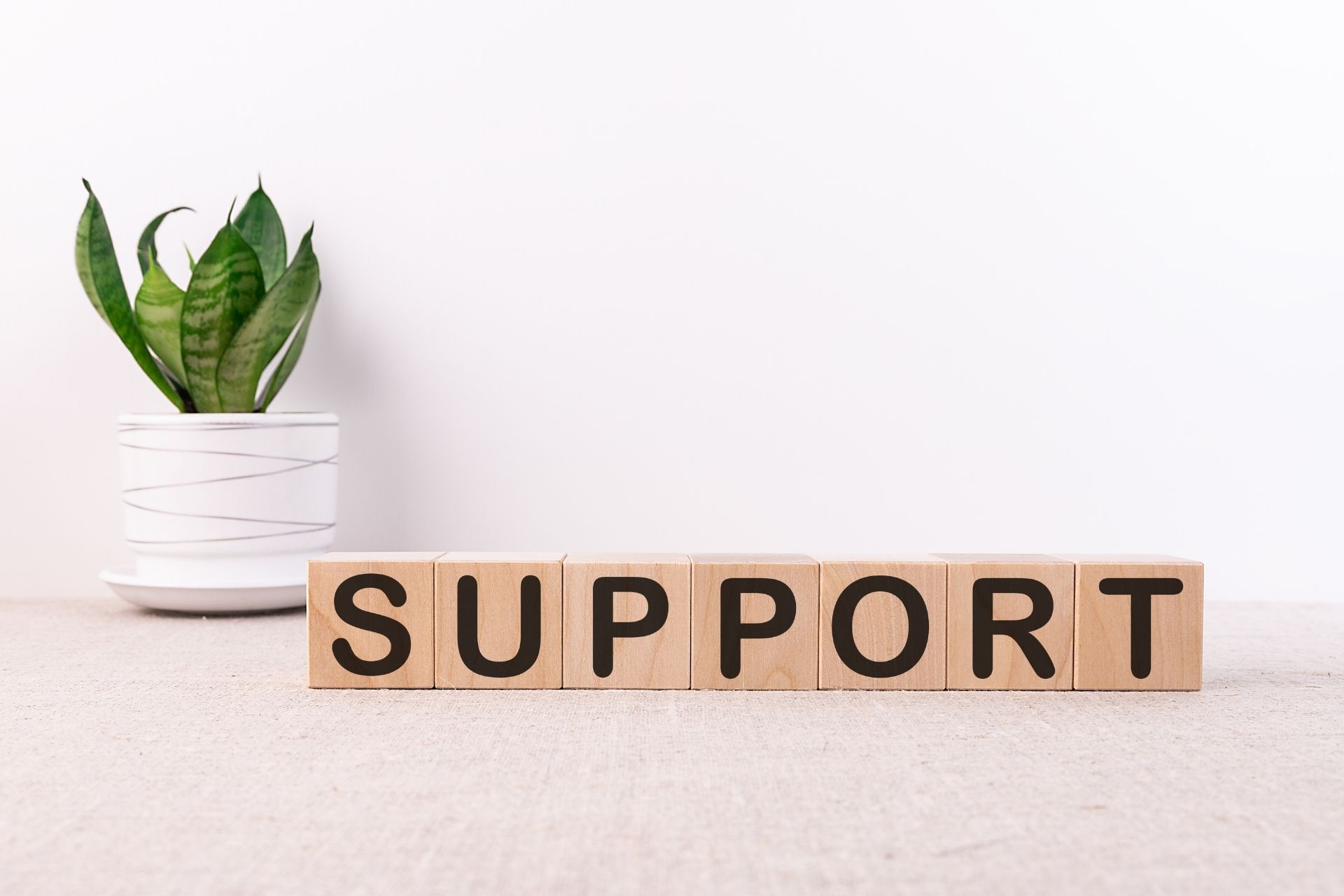 Board members are committed to serving your organization to help achieve your organization's goals. They volunteer their time, share their expertise, help with fund development, and provide guidance among many other things. Your board is a vital support system for your organization, and your board members must be supported to succeed in their roles. In this post, we provide five tips to support your board.
1. Provide onboarding.
Does your organization have a formalized process for when new people join your board? Having an onboarding process is the foundation of board member success. The process should include training and access to all the systems, policies, and procedures that are needed for the board member to complete their role. This process should also include introductions to stakeholder groups and the opportunity to participate in programming and relevant meetings. It is important to be transparent with board members about responsibilities and expectations before they join the board, but the information should also be reiterated to new members. Board members will also have expectations for your organization and the experience of serving as a board member. People volunteer for a variety of reasons and making it a priority to understand your board member motivations will help your organization provide positive and transformative service experiences.
Action item: Make sure to survey incoming board members to understand what they want to get out of their board service. This will create a culture of mutual commitment between your board members and the organization.
Pro tip: Savvy organizations recognize that onboarding is a continual process to ensure that new and even existing board members have the tools, support, and information they need for successful board service. Incorporating 30-, 60-, and 90-day check-ins into the onboarding process to address any questions or needs will make board members feel supported while identifying any areas of improvement for the process.
2. Offer professional development training.
The value of training and professional development opportunities is often a topic of conversation for staff members, but board members can also benefit from these opportunities. In a study of nonprofit board members, 94% of them were professionally active, and developing skills through board service helps their careers. By taking an intentional approach to helping board members develop valuable skills, your organization will support board members and increase board engagement. Exploring diverse learning opportunities from education on topics such as DEI, communicating effectively, and leadership to training for specialized skills such as marketing, fundraising, and grant writing will benefit all involved.
Action Item: Create a system for sharing and inviting board members to professional development opportunities both provided by your organization and externally. There are many free and low-cost training options that your board members and your organization can benefit from.
Pro tip: Use your volunteer and board network to identify people that can provide training opportunities and share their expertise with your organization.
3. Facilitate connection and relationship-building opportunities.
Board members are often serving to meet new people and connect with other members of their community. Board service is especially conducive to this as people are attracted to serve organizations that align with their interests so board members are connected by their mutual passion for your organization and will appreciate getting to know their fellow board members on a more personal level. With board members often serving on multiple boards and having diverse interests outside of your organization, there is a wealth of information and expertise that can be shared through social interactions facilitated by your organization. Adding a social element to board service and less structured time for board members to interact as a group, with staff, and with other volunteers will not only help them build a solid network but will build the authentic connections that support a well-functioning organization. 
Action Item: Incorporate a social component at board meetings to allow board members to get to know each other. Events like board retreats provide an environment that supports getting work done while building relationships. Facilitating these connections will make your board even stronger. 
Pro Tip: Partner with other organizations to host social events, trainings, and meet-ups that helps your board collaborate with other community organizations and gain visibility in the community while expanding their personal networks.
4. Practice reciprocity.
Have you ever sent an urgent request or need to your board members? It certainly happens! Sometimes all hands are needed to accomplish goals like fundraising, programming, and daily operations. Practicing reciprocity creates a relationship in which board members also know that they can count on the organization to be there when they need support. This type of culture will serve your organization well in building thriving relationships with key stakeholders.
Action Item: Create a shared document that captures "Asks" from your board that your organization can help with like recommendations, board needs, professional development opportunities, and special projects.
Pro Tip: Do not wait for the ask. Pay attention to what is going on with your board members and be thoughtful about how to best provide support. It could be an encouraging note, an acknowledgment of a big life event, or offering support through a challenging time.
5. Give recognition.
Your organization likely has a program in place for thanking donors and supporters. Does your organization have a process in place to show board members appreciation for their contributions to the organization? Make sure to give recognition in the way that best suits the individual board member. Use the onboarding process to ask how they prefer to receive recognition—some prefer public and some private. We also recommend recognition during the offboarding process for departing board members to show appreciation for their service. Showing appreciation does not have to be expensive or elaborate but should be personal to make sure it is meaningful.
Action Item: Start a recognition program in your organization that facilitates sharing appreciation between your organization and its key internal stakeholders–board members, staff, and other volunteers to foster a culture of gratitude and engagement. In addition, this will strengthen the collaboration between your staff and board members.
Pro Tip: Using LinkedIn to give board members recommendations is the ultimate thank you that translates to a positive impact on their career and future professional goals. Just make sure that each recommendation is tailored to each board member's contributions and board service.
Does your organization need help effectively supporting your board?
Contact The INS Group today to learn how we can help!