Subscribe Today
Get innovative nonprofit solutions delivered directly to your inbox via monthly blog posts and our quarterly newsletter.

How to Get the Most Out of Your Nonprofit Board Meetings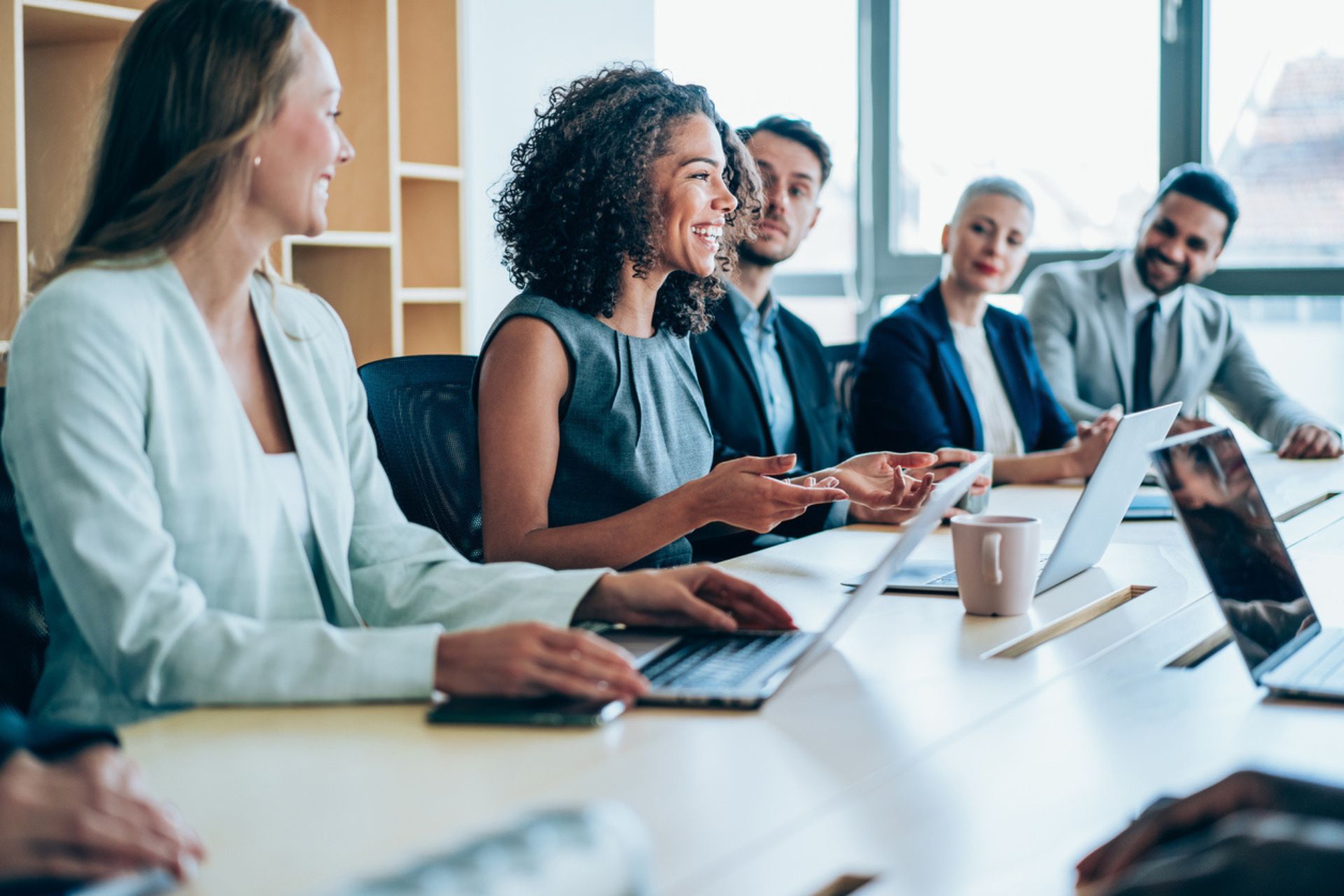 According to the National Council of Nonprofits:
Board members are the fiduciaries who steer the organization towards a sustainable future by adopting sound, ethical, and legal governance and financial management policies, as well as by making sure the nonprofit has adequate resources to advance its mission.
While board members steer the organization, board meetings are needed to assist with this facilitation and play a critical role in the governance and strategic direction of nonprofit organizations. Well-organized and productive board meetings are essential for fostering collaboration, making informed decisions, and ensuring the effective management of resources. In this article, we will explore key elements and best practices to implement before, during, and after board meetings.
Before the meeting:
Distribute the agenda well in advance to allow board members to prepare and contribute effectively during the meeting. A well-crafted agenda should include key discussion points, decision-making items, and strategic goals.
Gather all relevant materials and distribute them to board members in advance with the agenda. This could include financial reports, program updates, and other important documents. This will give board members time to review the materials and come to the meeting prepared to discuss them.
During the meeting:
Foster a culture of active participation and open dialogue during board meetings. Encourage board members to share their insights, concerns, and expertise on relevant issues. Acknowledge and value diverse perspectives to ensure inclusive and comprehensive decision-making.
Respect the time commitments of board members by adhering to the scheduled meeting duration. Allocate appropriate time to each agenda item and ensure that discussions remain focused and productive.
Approach conflicts or disagreements with a constructive and solution-oriented mindset. Encourage respectful and open communication to address differing viewpoints and work towards consensus on critical issues.
Conclude board meetings by summarizing key decisions, action items, and next steps. Clearly define responsibilities and deadlines for implementing decisions and follow up on progress during subsequent meetings.
Take clear and concise minutes. The minutes should document the key decisions that were made at the meeting, as well as any action items that were assigned.
After the meeting:
Follow up on any action items that were assigned during the meeting. This ensures that tasks are completed on time and that the organization is moving forward.
Send out the meeting minutes within 24 hours after the board meeting to all board members and other relevant stakeholders. This helps to keep everyone informed of the board's decisions and progress.
Here are some additional best practices for conducting effective board meetings:
Work with your board to determine the right cadence for regular board meetings and proactively schedule these sessions in advance, ensuring they are added to participants' calendars.
Set clear expectations for board members. This includes defining their roles and responsibilities, as well as the expected level of participation and commitment.
Evaluate the board meetings regularly. This will help you identify areas for improvement and ensure that the meetings are addressing the needs of the board and the organization.
Consider holding some of your board meetings virtually. This could encourage more participation and make it easier for board members to attend meetings. If you are holding your board meeting virtually, make sure to log on early to ensure the technology is working!
The majority of board members are volunteers. Here are a few ways to show your thanks and appreciation:

Provide snacks and refreshments during meetings.
Hold a special event or reception for the board at the end of the year.
Plan (optional) social gatherings after in-person meetings with refreshments to say thank you and encourage comradery among board members
Effective board meetings are pivotal for driving the success and impact of nonprofit organizations. By prioritizing preparation, active participation, transparency, and strategic discussions, nonprofits can ensure that board meetings serve as catalysts for meaningful change and progress towards achieving their missions. Conducting well-organized and productive board meetings strengthens governance, fosters collaboration, and ultimately enhances the organization's ability to make a positive difference in the communities they serve.
Looking for more strategies to make the most of your board meetings?
Contact The INS Group
today to learn how we can help!