Subscribe Today
Get innovative nonprofit solutions delivered directly to your inbox via monthly blog posts and our quarterly newsletter.

Hiring for Diversity: How to Drive Inclusion in the Nonprofit Workforce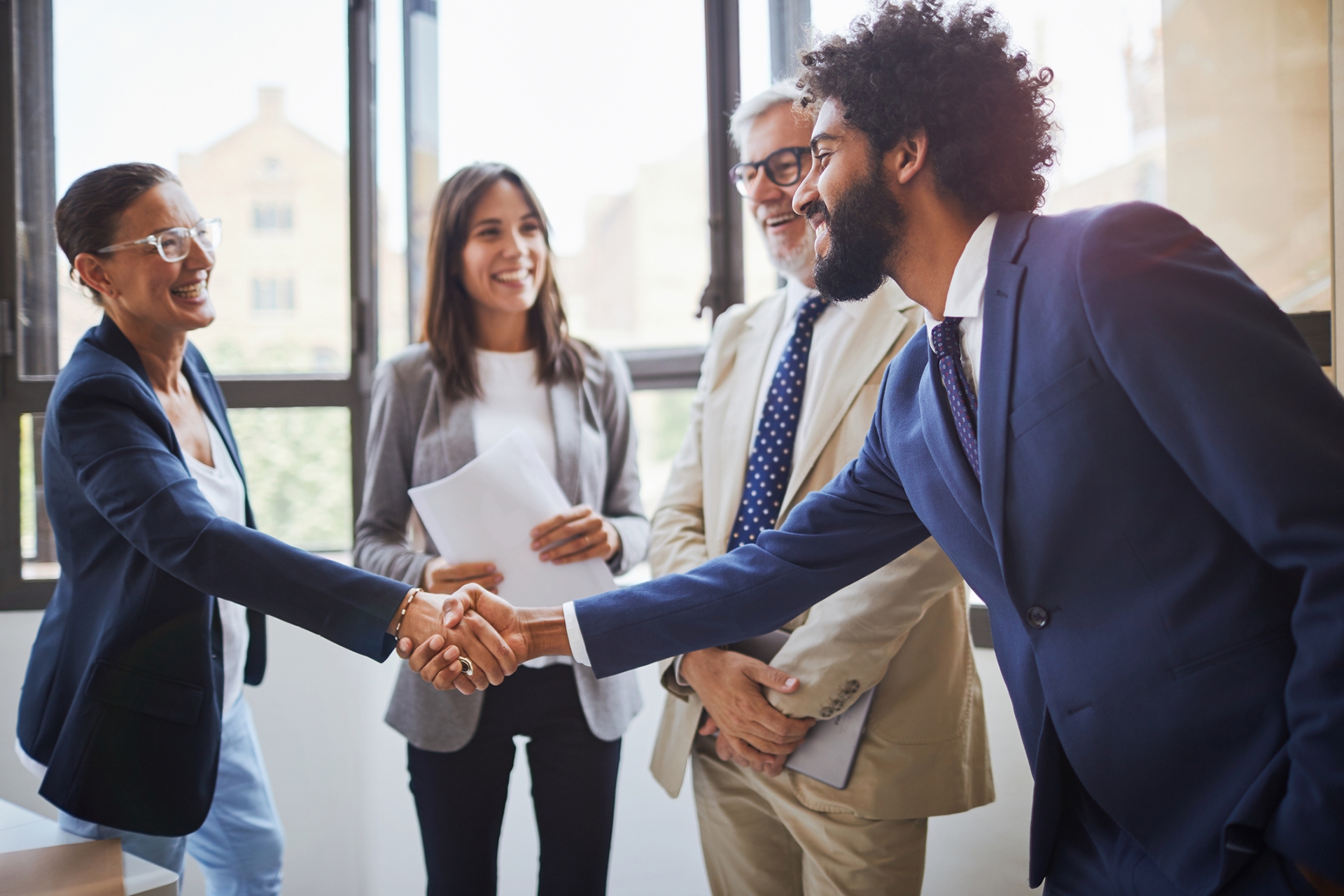 According to the National Council of Nonprofits, over 1.3 million nonprofits in the United States alone are working to "foster civic engagement and leadership, drive economic growth, and strengthen the fabric of our communities." Still, nonprofits struggle with workforce diversification among staff and board members. Challenges in building a diverse workforce are not unique to nonprofits, but nonprofits are uniquely situated to address the challenge due to their purpose to serve. In this article, we'll explore the importance of diversity in a workforce, the impacts of unconscious bias, and how nonprofits can take action to ensure their staff and board genuinely represent their values and the communities they serve.
What is Workforce Diversity?
Before tackling workforce diversity challenges, it's important to understand what defines "workforce diversity" since it encompasses more than racial, ethnic, and gender diversity. As defined by Indeed:
Workforce diversity refers to the individual characteristics employees have that make them unique. The workforce diversity definition can include gender, race, ethnicity, religion, age, sexual orientation, physical abilities and ideologies. Diversity also includes employees' life experiences, how they solve issues and socioeconomic status.
Workforce diversity is crucial to driving innovation and sharing ideas from those with different backgrounds and viewpoints. A diverse staff also promotes a safe, inclusive, healthy work environment for current staff. It demonstrates the importance of diversity and inclusion in the company culture to those applying for jobs. However, the importance of workforce diversity goes one step further with nonprofits. Nonprofit staff and board members should reflect on the communities they serve to build trust and empathize with the people the organization is trying to help.
Despite the benefits of hiring a diverse workforce and many organizations now committed to diversity, equity, and inclusion (DEI) in the workplace, organizations are still struggling to attract diverse staff members. In the Fourth Edition of the SalesForce Nonprofit Trends Report, researchers found a disconnect between the perception and reality of diversity within a nonprofit workforce by the nonprofits themselves. What does this mean? Most respondents rated their organization's diversity across all stakeholders incredibly high; however, surveyed executives and board chairs disagreed. "Only 38% of executives felt their boards represented the communities they serve, and 66% expressed dissatisfaction with their boards' racial and ethnic diversity. Only 29% of board chairs felt their boards represented the communities they serve, and 45% expressed dissatisfaction with the boards' racial and ethnic diversity."
Even so, there is cause to remain hopeful. Nonprofits are holding themselves accountable and implementing changes to address DEI in the workplace through hiring. For example, "49% of nonprofits said that over the past 12 months their organization has changed its approach to DEI and 85% said they met or exceeded their goals in this area. Some of the changes include 37% actively increasing board diversity, 43% increasing organization/leadership diversity, and 35% increasing their staff diversity."
What is Unconscious Bias?
We must recognize that we all carry unconscious or implicit biases when discussing workforce diversity. Unconscious bias is something we've absorbed over time from our surroundings or lived experiences and usually constitutes what makes us feel "safe." While not always negative, unconscious bias can have negative effects through prejudices and stereotypical assumptions we unconsciously hold, especially when it comes to hiring.
In an article by Idealist, a nonprofit organization committed to creating equitable and inclusive workplaces, author Amy Bergen discusses an example of implicit bias while reviewing resumes. "If you're a white woman looking through resumes for a potential new hire, you almost certainly don't intend to favor candidates who have names you associate with white people." However, a study from the University of Chicago found that after randomly giving candidates "first names associated with white people" or "first names associated with Black people," those with "white-sounding" names received 50% more callbacks.
 Bergen states, "That's the sneaky part of implicit bias: it often directly contradicts the beliefs and values people claim to hold. Even when an organization puts diversity and inclusion in its mission statement, biases can still sneak their way into everyday decisions." Luckily, this type of bias can be unlearned and recognizing it is the first step. Check out the "Take Five" section in The INS Group's September 2022 Playbook for more information about unconscious bias and how you can reflect internally to address it personally and in the workplace overall.
How to Take Action
Understanding the need for diversity and inclusion in the workplace and identifying and challenging your unconscious bias are the first steps to creating an equitable hiring process that attracts diverse talent and an inclusive work environment. In this next section, we've compiled top tips with action items to get your nonprofit started:
Tip:
Remove opportunities for implicit bias to sneak into your hiring process and application review.
Action Item: Take special care when writing the job posting and pay attention to the information listed. Strive to keep language neutral by stating requirements directly and avoiding industry jargon or exclusionary language that may deter certain people from applying.
Action Item: Evaluate resumes and applications without indicator data, such as the applicant's name, school name, and GPA.
Tip: Include multiple parties in the hiring process.
Action Item: Have a diverse team review applications and serve on interview panels. According to Forbes, the diversity of hires at Intel "increased from 31% to 45% of hires being women or people of color after the company required interview panels to include at least two women and/or employees from underrepresented groups."
Tip: Reflect on your hiring process and remove barriers for applicants.
Action Item: Consider the essential skills and qualities you're looking for in a candidate and how these might translate for different people. For example, certain applicants may not have a degree but have several years of lived experience through past positions, volunteering, and perhaps even personal circumstances.
Action Item: Create structured interview questions and allow candidates to review them beforehand. This practice can be beneficial to put the candidate at ease and allow them time to curate meaningful answers to questions instead of responding quickly with whatever comes to mind. This can also help the interviewer identify the difference between someone who interviews well and someone who can perform the job. 
Action Item: Everyone is different. Try to understand where people are coming from, why they may or may not do something deemed "customary" during an interview, and be understanding. For example, someone may not make eye contact because of vision impairment or cultural practice, even though it's something many American interviewers evaluate. Therefore, staff can do pre-interview training to ensure everyone is on the same page.
Does your organization need help to consciously combat inequities and biases in hiring?
Contact The INS Group today to learn how we can help!