Subscribe Today
Get innovative nonprofit solutions delivered directly to your inbox via monthly blog posts and our quarterly newsletter.

Five Strategies to Win at Succession Planning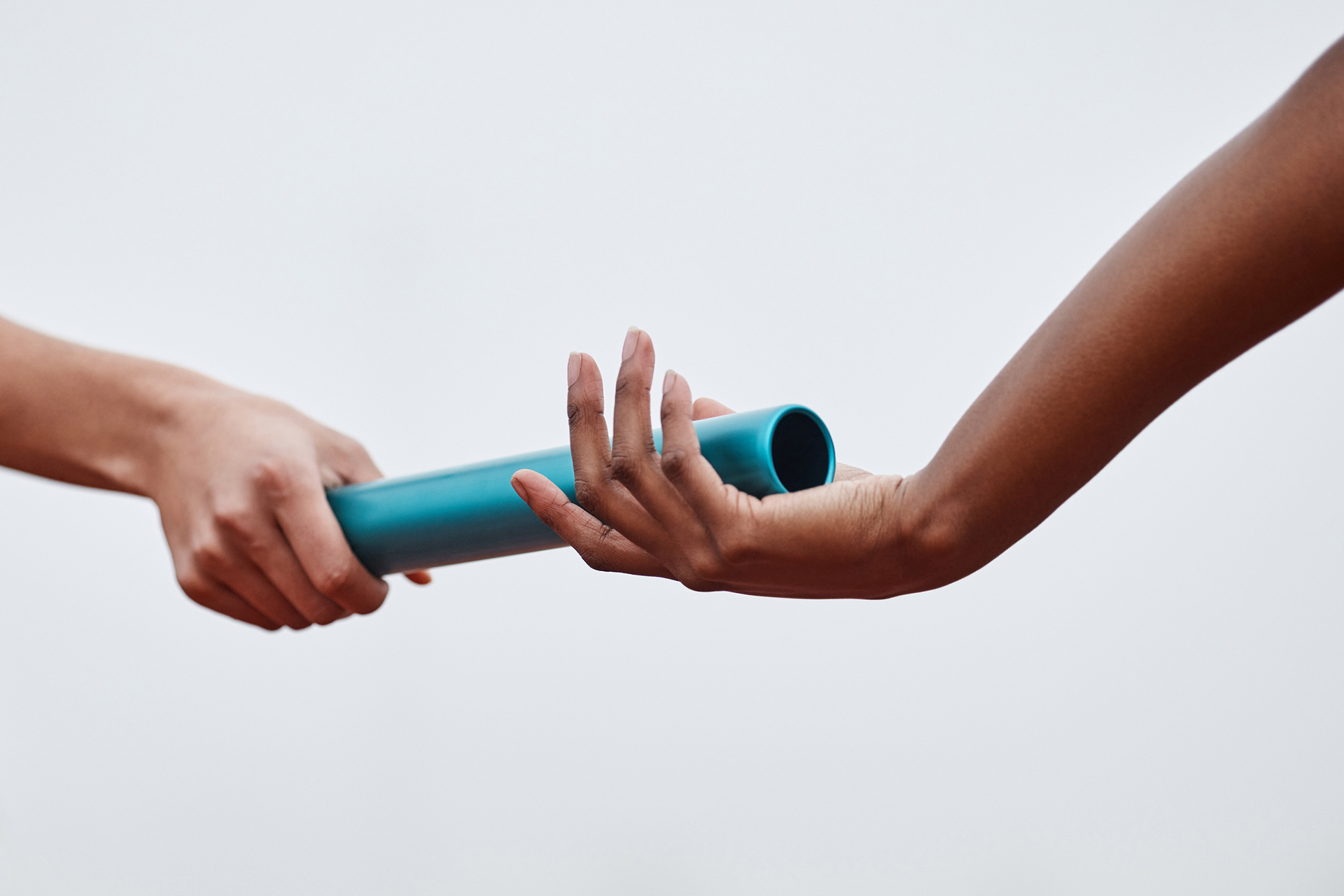 Succession planning is an important activity for any organization and its team. In the world of sports teams, this involves managing a roster of players, coaches, and support staff to ensure consistent coverage for all the team's needs. It also includes having a contingency plan for every situation that will impact the team's ability to execute its main function—showing up game ready with all its people in place. Numerous situations can derail a sports team and succession plan protocols are available to manage them. Nonprofits can learn a lot from the amount of attention, resources, and planning that these organizations do to effectively navigate people transitions to have the least negative impact on their team and organizational performance. We are sharing strategies to help your organization use succession planning as successfully to maintain sustainable operations.
1. Focus on people-centered succession planning.
Succession planning is rooted in making sure that organizations remain sustainable and stable during times of people transitions. Therefore, it tends to have an organizational focus that can feel abstract and create confusion about who owns the process. In addition, it tends to only become a priority when there is an urgent need for it and is forgotten until the need arises again. Changing this pattern starts with focusing on the employees and board members impacted by these situations. Communicating how poor succession planning disrupts people's work resonates with individuals and conveys why succession planning is so important to provide a stable work environment for everyone. This approach lends itself to more proactive, collaborative, comprehensive, and effective planning. It also encourages people to share and plan for situations that would require succession plan coverage such as medical leave, life events, and emergencies. Supporting and taking care of people through all types of leave situations to maintain operations, in turn, supports sustainability and stability for the organization.
Pro tip: Connect succession planning to talent development and management activities. Schedule quarterly conversations with employees and board members focused on their goals and future plans. These conversations inform individualized talent development and retention planning that makes people feel valued and engaged with their work.
Bonus: When people feel valued, impactful, and influential in an organization's success, they are more invested in its future and less likely to have unplanned, disruptive transitions.
2. Prepare an organizational roster.
Does your organization have an organizational chart that outlines the different employee and board positions in your organization? Having an org chart is important to provide an overview of the organizational structure to help with succession planning coverage and transition plans. Each position should also have a description clearly outlining the roles and responsibilities along with information about the current role holder. Having a biography document for each team member provides valuable information about the people behind each role, their unique skill set, their interests, and their motivations for being a part of the organization. These documents can also track information such as tenure times, transition dates for board members with term lengths, and goals for each role.
Pro tip: Capture employee and board member information during the onboarding process to keep the information up to date. Store all documents in an accessible online environment in a format that can be easily updated.
Bonus: Having a biography page for each employee and board member that also outlines their roles and responsibilities helps people get to know each other and understand how each person impacts the organization. It can also be used to track and celebrate milestones such as work anniversaries.
3. Develop tailored succession plans.
Organizations should have guidelines for managing team vacancies, transitions, and departures. These plans include guidelines for emergency or planned departures of executive leaders that are temporary or permanent. The plans should outline the various situations, the roles of stakeholders in the plan, and the steps to address interim coverage or filling of vacancies. Often the best people to consult for developing succession plans are the people currently in the positions. They have a unique perspective to contribute to plans that are tailored to your organization's needs, regulations, and policies. A key part of the process is also stakeholder communication so include communication plans to engage key stakeholders.
Pro tip: Review succession planning documents annually. Engage stakeholders across the organization with the process to gather input and feedback to keep plan documents updated.
Bonus: Organizations that have succession plans illustrate a commitment to risk management best practices that are essential for organizational sustainability and instill confidence in stakeholders such as donors and partner organizations.
4. Offer development opportunities.
Succession planning is not just about planning for departures. It is also about understanding and supporting people's professional development goals to help them grow in their current roles while preparing for new roles and responsibilities. Offering people the opportunity to grow with your organization, supports succession planning while also increasing the likelihood of them staying a part of your team. Having a strategy that focuses on developing people can create more opportunities for transitions than departures. Transitioning people to new roles is preferable to having them leave entirely. There are numerous development opportunities available online devoted to developing specific skill sets. Also, consider offering opportunities that apply to any role while also being different than typical offerings such as meditation sessions to manage stress. You can also empower people to take ownership of their own development by allocating time each week devoted to self-guided training and exploration.
Pro tip: Offer people the opportunity to cross-train in other positions to develop new skills while learning more about the organization and preparing to help with vacancy coverage.
Bonus: Developing a well-rounded team with a diverse set of skills benefits everyone and offers more opportunities for people to contribute to your organization.
5. Encourage transparency around transitions.
Planned departures are easier to manage than unforeseen departures. While there are emergency situations, many vacancies are the result of board terms ending, retirement, or people leaving the organization for various reasons. Proper tracking of board terms and tenure along with regular check-ins with board members will help prepare for departures. Requesting transparency about retirement plans helps engage people with their own succession planning to facilitate smoother transitions. It can be trickier to encourage people to be transparent about plans to leave an organization to take on another role or for personal reasons. Creating a culture that acknowledges and respects people's desire to transition makes succession planning less reactive and more proactive. When your organization knows people are thinking about leaving, it can take steps to fill the vacancy more quickly and lessen the impact on operations. It can also explore why people want to leave to see if there are solutions to keep people on the team. Either way, having more transparent conversations about people's future plans, whether with your organization or not, helps prevent surprise departures.
Pro tip: Be supportive of people's decision to leave your organization Being supportive also helps your organization be informed sooner of departure plans and provides an opportunity to partner with people to handle their departures professionally, compassionately, and strategically.
Bonus: Building strong relationships rooted in transparency will keep people in your organization's network even after departures. Former team members can be impactful lifelong supporters and brand advocates that may even return to your team in some capacity in the future.
Taking a proactive and transparent approach to succession planning prepares people and organizations to navigate any team changes. With intention, succession planning can become a strength of your organization that contributes to its continued success and longevity.
Does your organization need help with succession planning?
Contact The INS Group
to learn how we can help with tailored plans, templates, and resources.