Subscribe Today
Get innovative nonprofit solutions delivered directly to your inbox via monthly blog posts and our quarterly newsletter.

Eliminating Colorblind Practices: Why Race Disparities Must Be Accounted for in Philanthropic Organizations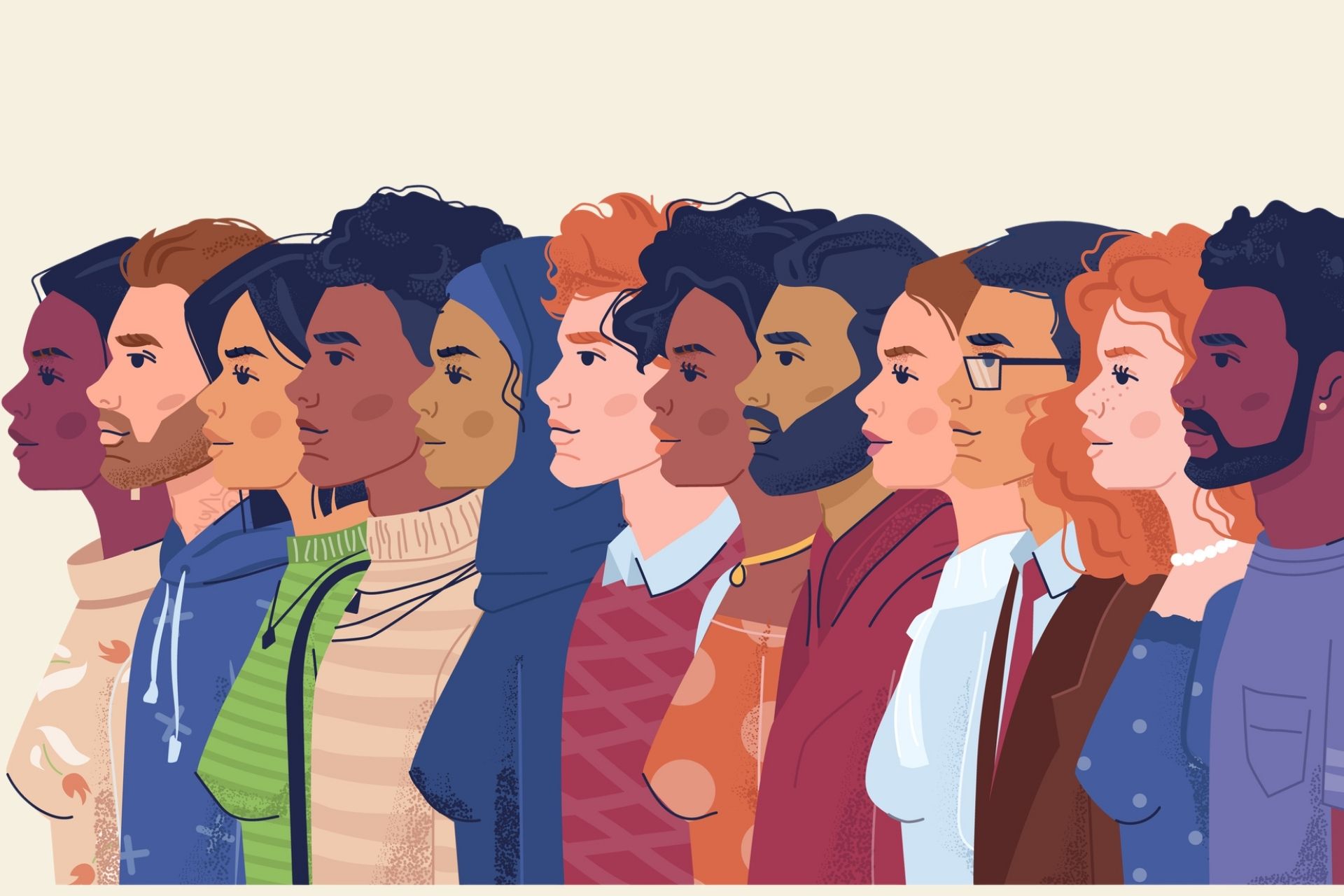 Philanthropy is used widely to provide solutions to the issues and disparities created by society over time, especially in areas such as wealth, standards of living, health, and education. In America, people of color make up a large portion of the population in the communities deeply affected in these areas, as a result of the structural racism branching from America's history and present-day societal infrastructure. When running an organization, it's likely that part of your mission is to target and aid a specific community with your work and it is very likely that your work can provide some form of relief to people of color.
The impact the Covid-19 Pandemic has had on minorities in America is a prime example of a racial health disparity. African Americans, which account for only 12% of the U.S. population, account for one-third of those impacted by the pandemic. All minority groups, and the communities they reside in, have been disproportionately impacted by the coronavirus.
Despite patterns such as these, it's common for organizations to practice racial colorblindness, which is rooted in the principle that ignoring race is a key ingredient to integration and racial equality. As a result of colorblind philanthropy, organizations fail to address and solve all the issues their missions aim to target. Consideration of the racial inequalities and inequities that are present in all aspects of our society is becoming increasingly crucial. Neglecting to be transparent on these issues will only maintain these disparities, or possibly create new ones, rather than resolving them.
Colorblind practices, whether intentional or unintentional, can be harmful. Not only does it fail to account for the root of many, many disparities in American society, but it also invalidates the experiences and identities of the people impacted by those disparities. Choosing to approach your work from a colorblind perspective implies that, since race is not something that needs to be considered, striving for more diversity is unnecessary. This all can dampen the impact of your organization and might even lead you to cause harm rather than providing solutions and relief.
Sometimes, you can get so caught up in seeing results and keeping all the wheels spinning, that it's easy to forget the different factors that need to be taken into account for your mission and vision to be truly fulfilled. Alternatively, it's common for organizations to intentionally ignore the role race plays for the sake of inclusivity, politics, and to avoid any controversy. But it's evident in today's society that conversations on race are playing a larger role every day in how we view and engage with our environment and society.
As an example of how colorblind practices can impact your nonprofit's results, consider the work being done to prevent teen smoking. These efforts, especially philanthropically, have been objectively successful. But after taking a deeper look, Harvard Business Review points out that race disparities in smoking rates remain intact despite these nationwide efforts. The efforts to fight teen smoking fail to account for differences in trends across races when it comes to smoking. African American teens smoke less than white teens, but this trend flips with age. By using a colorblind approach, the organizations fighting the smoking epidemic have failed to take the preventative action needed for Black teens and adults in America. An approach that explicitly recognizes and accounts for racial differences in smoking rates would probably be more effective.
In a research study conducted by Echoing Green and The Bridgespan Group, the national nonprofit KABOOM!, which aims to build safe spaces for children to play across the country, was used as an example of an organization that recognized how their colorblind practices were preventing them from serving their target community. The founder, Darrell Hammond, came to realize that the impact of the organization was seen primarily in predominantly white, middle-class neighborhoods rather than in communities with children experiencing poverty, which are children of color more times than not. By failing to consider all factors and recognize who exactly their target community was, KABOOM! missed the people that needed their help and resources the most.
The pandemic has revealed our society's weaknesses, especially the way race is often a critical determinant of who suffers the most. With society opening back up, and organizations deciding how they will choose to move forward post-pandemic, now is the perfect time to take a step back to reevaluate what you are doing and if you are taking all factors into account in the work you do.
The only way to promote true change is to be educated and cognizant of how race impacts every aspect of life for many people and organizations. Jeff Raikes, co-founder of the Raikes Foundation and former Executive Director of the Bill and Melinda Gates Foundation, explains that "ignoring the way racism shapes the social problems we grapple with doesn't make them go away — it just makes the solutions we attempt to implement less effective." Even if your organization does not explicitly target race in its mission, taking race into account can have a great impact on your organization's results and effectiveness.
Here are some steps you and your organization can take:
1. Acknowledge the impact race has on various systems and experiences.
Targeting race head-on, especially when race isn't a key element of your organization, can be a challenge. Like the founder of KABOOM!, recognizing that something is missing is a great first step to eliminating colorblind practices in your organization. By first acknowledging how much of an influence race has on the many systems in society that the nonprofit sector aims to correct, you can then begin to develop an appropriate and effective way to consider race in the work you do. The mere acknowledgment of the differences in experiences caused by race can easily go a long way in benefitting many lives.
2. Amplify the voices of leaders of color.
A great resource for correcting colorblindness is the leaders of color in the nonprofit sector. Echoing Green and The Bridgespan Group noted that one of the best solutions to disrupting the colorblind practices in the nonprofit sector is to amplify the voices of leaders of color in the sector. Oftentimes, leaders of color will bring ideas and strategies that thoroughly account for the experiences and hardships communities of color face. The deep understanding of race that these people have can play a pivotal role in correcting the impact colorblind practices have had on the sector, as well as the communities it serves thus far. A critical step in making this happen is for majority members and leaders to advocate for their minority peers, who often are silenced when they discuss issues of this kind or try to promote the importance of diversity.
3. Target racial biases and disparities within your organization.
In order to fully tackle this, it's important to make sure race is being accounted for in all aspects of your organization's operations, programs, staff, board, and more. This might be through racial bias training for board members and staff, especially in organizations with minority staff and/or working directly with minority communities. Educating everyone involved on how to recognize racial disparities and uplift the voices of those most deeply affected is key. Moving forward, this new perspective can then be applied to the work you're doing and aid your organization in having a deeper impact.
When you take the time to reflect, you may come to realize that racial colorblindness does very little, if anything at all, in the fight against racism and prejudice in society and the workplace. While working towards inclusion under a colorblind approach may seem beneficial, it only allows racial disparities to be perpetuated covertly.
Now is the perfect time to step back and consider how this may be present in your organization so that you can find the appropriate way to address it, and correct it moving forward. Inclusion and representation, as well as education on these topics within your organization, and the sector as a whole, can aid this process of refocusing our lens on how we view and solve the issues in our communities. Doing so will not only benefit leaders of color in the nonprofit sector, but it will also deeply impact the communities and people in which you serve every day.
Does your organization need help with finding the resources to consciously combat racial inequities and biases?
Contact The INS Group
today to learn how we can help!