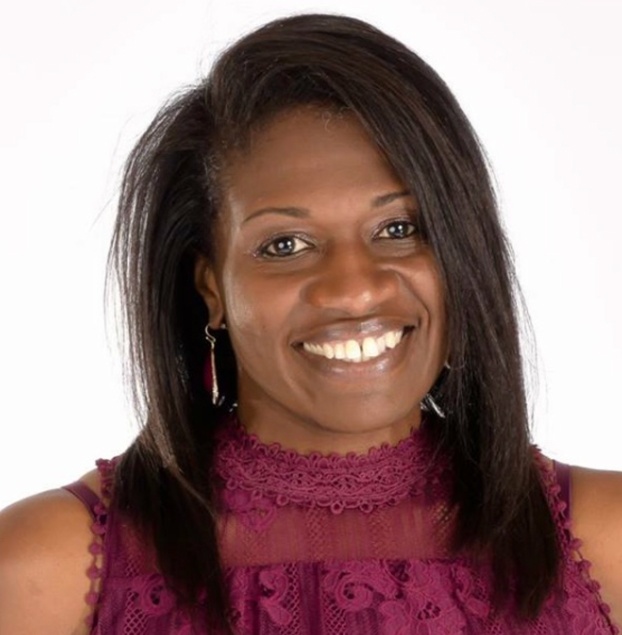 Valerie McMillan, M.A.
Sign Language Interpretation Lead and Project Manager
Valerie McMillan, Sign Language Interpretation Lead and Project Manager, has been a professional sign language interpreter for 24 years and holds both the National Interpreter Certification and the State of North Carolina Full License. Ms. McMillan has taught American Sign Language to children and adults and has served as a presenter, teacher, mentor, and trainer.  Currently, she is a Video Interpreter and Interpreter Education Development Program Specialist at Sorenson Raleigh.  As an active member of the deaf community, Ms. McMillan serves on numerous boards and has held several officer positions for many organizations. She has served as the Interpreter Coordinator for many multiple conferences and events.
As an OHCODA (Only Hearing Child of Deaf Adults), Ms. McMillan is able to share her personal lifetime experiences impacting the lives of others in a meaningful and effective way. As a heritage language learner and child of deaf adults born of deaf parents, Ms. McMillan's work in the field is driven by passion.
Education
Barton College, Bachelor of Science in Educational Interpreting with a concentration in Deaf Education

St. Catherine University, Master of Art in Interpreting Studies and Communication Equity
Experience
Greenville Sorenson Video Relay Center, Director and Video Relay Interpreter

Division for Services for the Deaf and Hard of Hearing – Wilson Regional Center

,

Interpreter Support Services Consultant

Deaf and Hard of Hearing in the Disability Services Department at East Carolina University, Assistant Director
Certifications
National Certification – National Association of the Deaf (NAD) NAD IV – Advanced maintained by Registry of Interpreters for the Deaf (RID)

North Carolina Full License
Board Experience:
Wilson Community College Interpreter Training Program Advisory Board

Graduate Student Advisory Board for St. Catherine University

Eastern NC School for the Deaf Advisory Board

Trailblazer for National Alliance of Black Interpreters of NC (NAOBI-NC), Founder/President, Chapter Liaison

National Alliance of Black Interpreters, INC (NAOBI, INC) – Chapter Liaison, Vice- President, President

NC Interpreter and Transliterator Licensing Board (NCITLB), Chair

RID Special Interest Group – Interpreters and Transliterators of Color (ITOC) Eastern Regional Rep

RID Special Interest Group – Deaf-Parented Interpreters (DPI), Region II Rep

Eastern NC Registry of Interpreters for the Deaf (ENCRID), Member-at-Large 

Trailblazer for North Carolina Black Deaf Advocates Chapter #30 (NCBDA, Founder/Treasurer

African American Advisory Committee (AAAC), Lead Advisor for Sorenson Communications
Awards:
2020 Leadership Award from St. Catherine University under the MAISCE Program

2005 Interpreter of the Year awarded by NC Registry of Interpreters for the Deaf (NCRID)