Subscribe Today
Get innovative nonprofit solutions delivered directly to your inbox via monthly blog posts and our quarterly newsletter.

10 Strategies for Effective Communication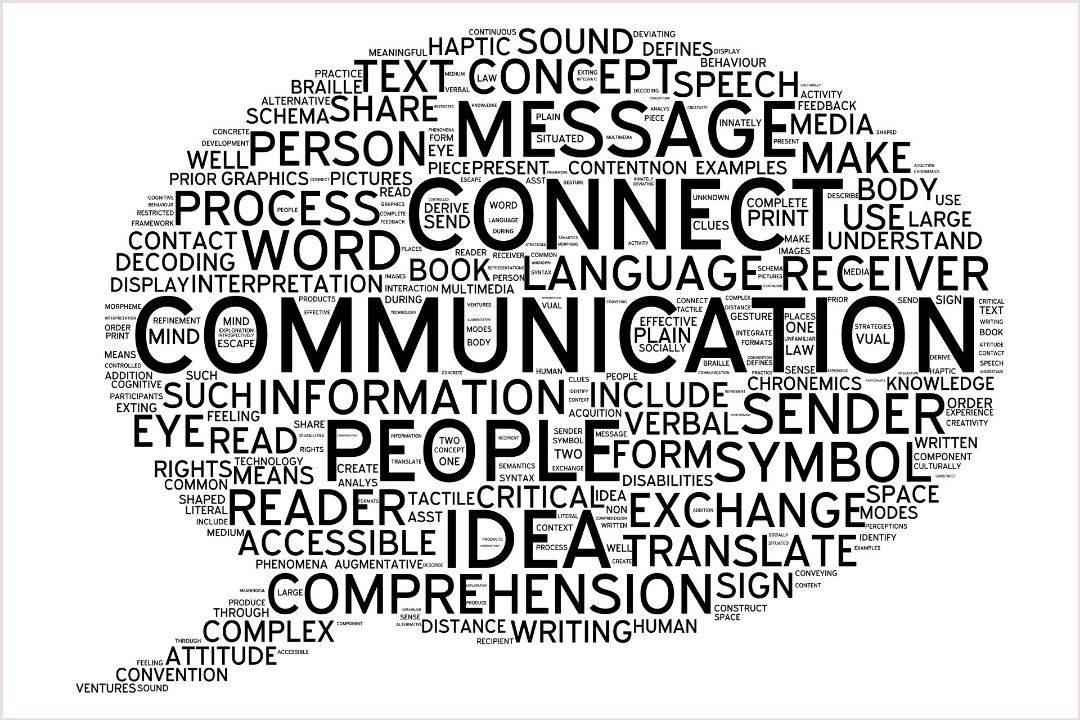 Organizations consider communication a key skill for team members because it is essential to goal achievement. Yet data consistently shows that communication is an area of improvement for many organizations. Communication is a core component of daily operations consisting of interactions between your organization and its stakeholders–both internal and external. Well-executed communication activities have a positive impact on your organization and facilitate collaboration, productivity, and growth. We have all experienced the negative impacts of communication problems and how detrimental continued communication issues can be. Here are 10 tips for effective communication that resonates with recipients, prevents miscommunications, and represents your organization well. 
1. Develop and use your branding.
Your organization's brand identity is conveyed through its logo, brand colors, and messaging. When creating communications, it is important to maintain brand consistency to develop a strong brand identity. Communicating with consistency signals to recipients that your organization is organized, professional, and credible.
Action item: Make sure all brand items including your organization's style guide are easily accessible to stakeholders and kept updated with any branding changes.
Pro tip: Use a design tool like Canva to create an accessible team environment with all your branding and branded design templates to ensure branding consistency across communication materials.
2. Define your brand voice.
Part of your organization's brand identity is your brand voice—the personality of your organization captured in communication activities. It informs the tone, type of language, and images that your organization uses to communicate. This is important for authentic, consistent, and on-brand messaging.

Action item: If your organization has not defined its voice, take time at your next meeting to do so. Organizations with a defined brand voice can revisit and audit recent communication activities for alignment.

Pro tip: Not sure where to start? Look at other organizations for inspiration and keep your mission in mind to ensure alignment between your brand and voice. Each organization has a unique voice so make sure to develop your own for authenticity and resonance. 
3. Put it in writing.
Does your organization have its communication policies outlined and shared with internal stakeholders who are communicating on your behalf? Stakeholders can be powerful brand advocates but need to understand and follow your communication policies. For example, virtual meetings are here to stay as a communication tool. Does your team have virtual meeting policies to help your team have the most effective meetings and understand how to represent your organization?
Action item: Audit policies to make sure communication guidelines are updated. If needed, create communication guidelines to share with your team and review quarterly. 
Pro tip: A branded virtual meeting background for team members adds a professional and consistent background for team members to use in both internal and external virtual meetings.
4. Know your audience.
Nonprofit organizations interact with a diverse range of stakeholder groups including team members, volunteers, donors, community members, and public officials. Understanding your audience groups is important to know who you are communicating with, what their relationship is with your organization, how often they need to hear from your organization, how you are reaching them, and what you need from them.
Action item: Take the time to do a stakeholder audience analysis to identify and document your target audiences to better understand their needs. Use this as a tool when planning communication activities so that all audiences are reached.
Pro tip: Use surveys and polls to get to know your audience. It is okay to ask them how they want to be communicated with and what they want to hear from your organization.
5. Tailor the message.
Understanding your audience is an important step followed by tailoring messaging to different audiences and communication channels. Taking an intentional approach to message development from an audience perspective needs to be a consideration to make sure the message is effective. For example, tailoring the subject line and content of emails for different recipient groups increases the open rate and recipient engagement. Considering the channel of communication is also necessary because the copy for, say, an email is going to be different than for a print piece. 
Action item:  Use the stakeholder audience–analysis document and brand voice guidelines to inform the creation of a best–practices document to help your organization communicate with different audiences on different channels.
Pro tip: Consider social media channels independently to develop best practices tailored to each one. Best practices for LinkedIn are going to be much different than for Instagram, so make sure your communications reflect that.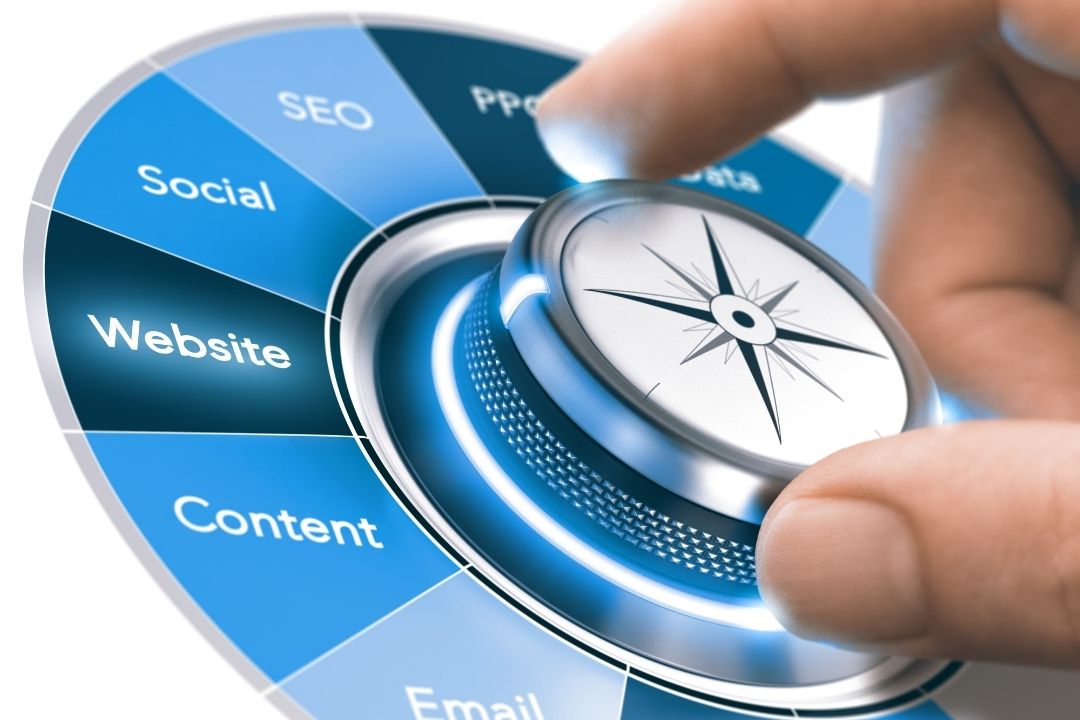 6. Meet people where they are.
Having a branded, consistent, targeted, and tailored communication strategy is important, but communication delivery is just as important. Do you know where your audience is and how to best reach them? If your communication outreach is on Facebook, but your audience is not there or not engaging with the content, the communication is ineffective and not the best use of time.
Action item: Audit all current communication channels by reviewing analytics to understand where your audience is and how to best connect with them. Do not forget to track the effectiveness of offline communication activities such as direct mail using technology like QR codes and tracking links.
Pro tip: Think of your organization's website as its main communication tool that all communication activities direct to so people can take action to learn more about your organization, get involved, and provide support. Websites should be updated, accessible, mobile-optimized, and easy to navigate following style and branding guidelines.
7. Timing is everything.
Being aware of communication timing also increases the receptiveness and engagement of recipients. Sending and sharing communications at appropriate times is not only important for maximum impact but also to prevent miscommunication. For example, make sure to share announcements internally before sharing externally to ensure all internal stakeholders are in the know and on the same page.
Action item: Make a calendar of holidays and events that your organization can use to plan communication and outreach. In some cases, your organization will benefit from incorporating observance events such as National Volunteer Month in April into communication plans as an opportunity to acknowledge the power of volunteering and show appreciation. In other cases, it will inform best times to send out emails, launch fundraising campaigns, and share announcements to increase audience reach. 
Pro tip: Use analytics from communication channels to determine the best times for outreach and to identify the most effective frequency of communication activities.
8. Get a second opinion.
We have all had a typo creep into our writing, or an oversight that causes a vital piece of information to be omitted. Asking a colleague to proofread is always a good idea before sending or publishing communications. It can save money, time, and your organization's reputation to conduct this critical step.
Action item: Implement a communication review process to identify what communication items need review, by whom, and on what timeline. An extensive review and approval process is not necessary or feasible for all communications but may be necessary for certain communications such as press releases and announcements.
Pro tip: Make it a practice to run all communications through a tool like Grammarly to send polished and grammatically correct communications.
9. Communication is a two-way street.
Sometimes communication can feel like a one-way street. Communication is going out of your organization, but is it coming back in? Do people have a way to connect with your organization and join your community? Make it easy to contact your organization and set expectations for when people can expect responses—both internally and externally.
Action item: Encourage interaction with your outreach by asking questions, providing calls to action, and making sure all communications have a way for people to contact your organization. Promptly responding to online comments and reviews—even ones that may not be positive—provides an opportunity to fix the situation and learn.
Pro tip: Put technology to work for your organization to build your community and encourage dialogue. Surveys, polls, website chat functionality, texting, and sharing content from others are ways to hear from and connect with people.
10. Mix it up!
The way we communicate is constantly evolving. With new technology and globalization, organizations can connect with a broader range of people using a range of communication tools. With so many options, it can be overwhelming to venture from the status quo, but well worth it when done strategically. Monitoring trends and taking notes from what other organizations are doing can help your organization stay relevant with your communication strategy.
Action item: Has your team tried using video content yet? Studies have shown viewers retain 95% of a message when they watch it in a video compared to 10% when reading it in text. Creating video content does not have to be an expensive or time-consuming process. Videos can be created with a mobile device—just keep it on brand and authentic. A simple way to get started is to create a thank you video for donors and supporters. Or use video to share organizational updates, highlight volunteers, or introduce team members.
Pro tip: Create an online inspiration folder of communications that your organization can use to innovate in your communication strategy. Invite your team to add items to the folder and next time your team needs a new idea, use the inspiration folder to spark creativity.
Our last piece of advice? Remember that communication is all about connecting, collaborating, and sharing to accomplish your goals. Keeping the purpose of communicating in mind and taking a thoughtful approach is always a best practice.
Does your organization need help with implementing and executing effective communication practices?
Contact The INS Group today to learn how we can help!