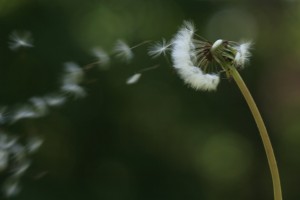 Most nonprofits rely on volunteers to help them achieve results that might not be otherwise possible. Volunteers make up our boards and committees, assist with administrative functions, and serve as ambassadors for our missions. Sometimes, however, we encounter a volunteer that is more of a detriment than an asset to the organization and action must be taken.
Before you consider dismissing a volunteer, ask yourself these questions:
• Have they been properly trained?
• Do they know what you expect from them?
• Do they have the tools and access to the information they need to meet your expectations?
If the answer to any of the questions above is NO, it's time to step back and evaluate your volunteer management process. Just like employees, volunteers should be oriented to the organization, made aware of policies and procedures, and given specific expectations in the form of roles and responsibilities.
Assuming expectations are in place and have been clearly communicated, what constitutes grounds for dismissing a volunteer? Some examples include violations of ethical behavior, repeated failure to meet agreed-upon deadlines, poor quality work, or unreliable attendance. Just like your staff, volunteers should be made accountable for the work with which they are tasked. And, like employees, they should be given feedback on how they are performing against expectations and opportunities and assistance to improve, if needed.
You've done all that and still see the need to dismiss the volunteer. How do you do it? Dr. Sarah Jane Rehnborg of the LBJ School of Public Affairs at the University of Texas at Austin advocates a twelve-step method. Central to this process is compassion and directness. Dr. Rehnborg recommends holding a private meeting with the volunteer, preferably with a third person in the room. Be direct about the reasons for the termination, focusing on specific examples of performance, and present these in writing. The complete article by Dr. Rehnborg, titled A Few Pointers on the Unpleasant Topic of Firing Volunteers, can be found on www.serviceleader.org.