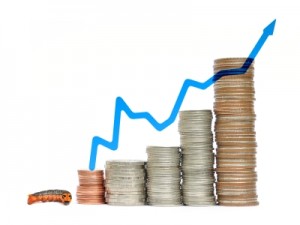 Your nonprofit's relationships with donors are integral to their giving, and the skills and experience of your fundraising staff are integral to building and sustaining those relationships. Be willing to invest what is needed to build the capacity of your fund­raising staff and equip it with the best tools, strategies, and practices available.
To be effective, your fundraising staff also needs to understand that fundraising is all about getting to know donors, raising their awareness about community needs, and helping them see that supporting your nonprofit will address those needs while helping the donors advance the causes they care about. And make sure your fundrais­ing staff is big enough to get the job done.
The indispensable role that fundraising staff play, and the importance of invest­ing in them, are clear from two new reports from the Association for Healthcare Philanthropy. The size of the professional staff directly responsible for fundraising has a "ripple effect," AHP says. Expand­ing the fundraising staff improves market penetration, which strengthens donor rela­tionships and leads to bigger average gifts. And all those elements increase fundrais­ing revenue, efficiency, and effectiveness. AHP also says well-established major gifts programs increase average gift sizes signifi­cantly.
"High performing organizations know the importance of investments in people and programs, including sophisticated research programs, major gift initiatives (including well-managed campaigns), planned giving, corporate sponsorships, grant writing, and identification of opportunities for major funding from partners such as foundations, and local, state, and federal govern­ment agencies," AHP says. Far too many nonprofits treat donors as automated teller machines, and simply churn out standard­ized and impersonal appeals for funds.
Those appeals may generate small annual "transactional" gifts, but personal relation­ships with donors are what lead to "lead­ership" gifts that can transform the way your nonprofit works and the impact your programs have in improving the lives of constituents. The immediate result of fun­draising is contributed income, but that in­come simply is a means to the larger goal of making your community a better place to live and work.
For additional insights on increasing the capacity of your organization, register for our 2014 webinar series on August 27, October 29, and December 10 from 2:00 p.m. – 3:30 p.m. ET. Find out more here.