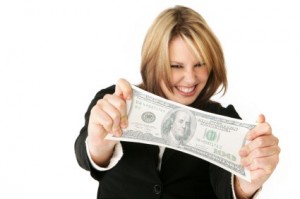 Determining when to hire a development director is arguably one of the trickiest decisions for a nonprofit. Considerations include the existence of a dedicated fundraising staff, the internal and external capacity of the organization to solicit funding, and the willingness to assess and implement operational changes that a concentrated fundraising commitment potentially requires. Serious analysis of an organization's developmental tools and strategies is required before figuring out when – or if – a development director is needed.
Current Organizational Commitment
Your organization must evaluate the current fundraising commitment of your nonprofit's Board and staff.
 Through what measures have previous fundraising endeavors been successful?
Is fundraising an essential concern for all members or is it more often relegated to a single person or committee?
Does your organization fully utilize the connections it has with individuals and businesses in the community interested in its mission?
Active engagement to solicit funding is a prerequisite for all staff members. The job of a development director will be necessary if these concentrated efforts prove insufficient to carrying out the nonprofit's objectives. A development director will be able to structure a financial plan adapted to the organization's available resources.
A common mistake of most organizations is to hire a development director to carry exclusive responsibility for raising funds. This type of position is more suitable for training members of a nonprofit to meet their unique financial needs, assessing organizational resources and commanding members in their use. They oversee the implementation of tools as well as employ the tools themselves.
Organizational Capacity
Part of the strategic analysis before your nonprofit hires a development director includes measuring its capacity to solicit funding, from within the organization and with regard to its role in the community.
What is the value of the organization as perceived by the public?
Are there organizations in the same area requesting funds for similar causes?
To what extent is your nonprofit currently connected to potential community sponsors?
From within, your organization should establish who is primarily responsible for high-level activities such as writing grants and forming relationships with Board members and donors, in addition to low-level activities like mailing sponsorship letters and keeping track of financial data. Development directors are not intended to replace or carry sole responsibility of these activities themselves but rather offer expertise to efficiently manage and expand these tasks.
Budget: Money and Time
A final consideration is for time and money expectations. When thinking about hiring a development director, organizational contributions are expected in return. Too frequently organizations fail to consider a compensatory salary for this high-skilled position or even additional costs which financial planning may entail (including upgrades, marketing materials, expenses of development training).
Additionally, the output of a development director should not be expected to free up time spent on fundraising for other members but to train a nonprofit in more economically and resourcefully assuming prospectively larger fundraising projects. In the long-term, a committed Board and staff will learn to eventually increase their capability to fundraise.
Learn more about when to hire a development director in "Development Director or Not" from the Sustainable Nonprofit in the Philanthropy News Digest at www.thefoundationcenter.org.