"I hear and I forget. I see and I remember. I do and I understand." –Confucius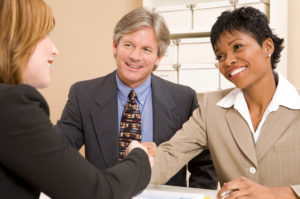 Your organization has great collaterals for sharing its impact—a vibrant annual report, videos, program profiles on social media, and maybe even an impact page on your website.
But are you bringing visitors to see and experience your organization's work?
Site visits are an important way to help the public, volunteers, and current and potential funders understand your nonprofit's impact. Relationship building often begins with a phone call, but site visits are a powerful opportunity for supporters to connect with your mission and the individuals you serve. Here are a few tips for planning and implementing successful site visits:
1. Determine your goals and audience. Are you celebrating a new program? Do you want to reconnect with longtime funders? Do you wish the general public knew more about your nonprofit's work? Determine 3-5 fundraising and marketing goals your organization has for the next fiscal year and then identify program opportunities that will allow visitors to connect with your organization's work.
When creating a guest list, think broadly. What companies or groups are interested in the areas in which your organization works? Are there city or county officials that would want to know more about your nonprofit and its accomplishments? Don't be afraid to invite individuals or groups with whom you have little or no prior relationship. If you operate programs in partnership with other organizations, tap into their networks and brainstorm potential visitors. Don't be afraid to make site visits a joint effort!
2. Create a formal event with an informal feel. Take the time to develop a well-planned, thoughtful event. Create a graphic and email invitations or send invitations in the mail. When possible, align your visit with a national celebration (National Summer Learning Day, National Children's Book Week). Limit visits to a maximum of 1.5 hours and share an agenda with visitors beforehand. Offer refreshments when possible and send people home with "swag" or a small gift. Everyone has busy schedules; these touches show that you respect people's time and appreciate their interest.
On the day of the site visit, try to put visitors at ease. Avoid overly formal professional clothing and limit presentations with slides. Too often, presentations feel one-sided and stiff. Instead, do what you can to encourage a conversation about your organization's work. Arrange chairs in a circle, ask guests what they know about your nonprofit, and encourage questions. Invite staff members and the individuals you serve to share stories about your organization's work and the impact they have seen or experienced. This last approach is a tremendous way to connect with visitors and allow them to learn about your work from people with whom normally they might never interact.
3. Let visitors see or do the work themselves. Site visits are a unique opportunity for visitors to directly experience your work and see its benefits. Drop in on a gardening class with kids and encourage visitors to ask children what they are learning. Bring visitors to your warehouse and have them speak with dedicated volunteers who are loading boxes of food for families. Do whatever you can to make visitors feel like they are a part of the process and have seen your mission in action.
4. Notify program staff of site visits. Bring your program staff into the loop well before site visits. Let them know the number of visitors that are coming, encourage them to wear clothing with your organization's logo, and share any expectations you may have. After the visit, quickly debrief with staff to see what went well and what you can do better next time.
5. Protect the privacy of individuals you serve. Sometimes visitors like to take photos on their cell phones. On the day of your visit, inform visitors about any safeguarding or media policies your organization may have. Discourage visitors from taking photos on their own—it's important for staff members and the people you serve to have a say in how their images are taken and used. (Be especially careful with minors; be sure to have parents/guardians sign a photo release, and have the courtesy to ask children if they would like to be photographed.) When possible, get signed photo releases from program staff and participants in advance and have Communications staff take photos that you can share later with visitors.
6. Follow up with a thank you. Send visitors a simple thank you email or note for spending time with your organization and encourage them to visit again. Provide a link for them to sign up for your newsletter and social media channels, and let them know that you plan to keep in touch. Site visits are about relationship building and providing a glimpse into your organization's work. Don't forget this critical step!