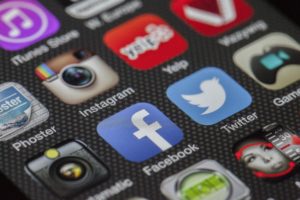 Last year offered no shortage of high-profile political events. From the presidential election to Black Lives Matter, millions of people took to social media to share their viewpoints.
Due to their tax status, however, nonprofits play by a different set of rules when it comes to the online sphere. Nonprofits must comply with well-known federal restrictions against certain activities like electioneering and some lobbying. But there are a variety of risk management issues that organizations must consider when using social media–including privacy, client protection, and copyright/fair use.
Here are some tips to keep in mind when creating or revising a social media policy for your nonprofit:
1. Who conducts social media for your organization? Some nonprofits have dedicated communications staff, while others rely on volunteers and consultants to help them run social media. It's important to clearly identify organization-wide who is allowed to create and post content on behalf of your organization. Then, conduct separate trainings for both the individuals running your social media channels AND the staff members who do not. For instance, let regular staff members know that they are not authorized to represent your organization on social media in any capacity–whether that includes commenting on a news article and tagging your nonprofit ("ABC would never stand for this!") or logging into Facebook as your nonprofit and "liking" a political candidate.
2. Protect the safety and privacy of clients, staff, and volunteers. The ubiquitousness of cell phones means that staff members, volunteers, and even clients themselves may be taking unauthorized photos and videos at events and sharing them on social media–which puts the privacy and safety of these same stakeholders at risk. Before events, gently remind staff and volunteers that they should not take photos or videos. If you see someone doing this, share your organization's media policy and politely ask them to delete the content. Finally, make sure all individuals at events have signed a photo release form giving your organization permission to use their image in any marketing materials or social media posts. (Here are some great photography and social media tips if your organization serves children.)
3. Ensure that your nonprofit is not violating copyright or fair-use laws. Train the individuals responsible for social media at your organization in best practices around copyright and fair use. Remind them to use royalty-free resources for photos and videos, such as those with a Creative Commons license. It's also important to attribute sources for borrowed content and ideas–so if you get inspiration for a social media post from another organization or individual, make sure to give them credit. (However, keep in mind that giving someone credit for their work is not the same as receiving permission to use it.)
There are many considerations to make as you shape your organization's social media policy, so don't be afraid to ask questions, discuss it with your staff, and take your time! Need additional guidance? Check out this database of more than 300 social media policies adopted by nonprofits and corporations, or contact a local nonprofit attorney near you.