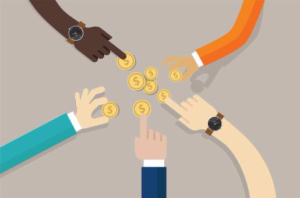 Multiple nonprofits have successfully become social enterprises to create new revenue streams and further their mission. Girl Scouts of the USA sells cookies and empowers girls, Juma Ventures operates concessions stands and employs economically disadvantaged teens, and the Women's Bean Project hires women with backgrounds of chronic unemployment to manufacture gourmet goods.
Social enterprise means using the power of the marketplace to solve social problems—but there are important considerations that nonprofits should make before they should venture into this arena.
When is an organization ready to become a social enterprise?
Nonprofits should demonstrate three readiness factors: organizational commitment and preparedness, organizational strengths that translate into opportunities, and a sufficient base of customers who are able to pay for services or goods.
Social enterprise is a careful balance of using business to help an organization reach its mission and financial goals. Successful organizations will show alignment with mission and assets, a business mindset, and a balance between focus and flexibility. Social enterprise is no small undertaking–but it is one that can reap benefits with proper planning and preparation.
What are the benefits and risks?
There are a number of benefits and risks to creating a social enterprise with regards to an organization's mission, operations, and finances. While becoming a social enterprise can generate new sources of revenue and diversify funding streams, capital and start-up funding are significant expenses–with no guarantee of success. A recent survey found that revenue across social enterprises varies widely, with the most successful organizations being those that have been around the longest (not surprisingly).
Another risk in creating a social enterprise is how that shift will be perceived by funders and the general public. Organizations may face difficulty balancing both their mission and money, causing mission drift from their core activities to those that support the social enterprise. In addition, traditional funders may reduce their support over concerns about significant organizational shifts.
However, successful organizations are those that take accountability for achieving their social objectives, using business tools and strategic thinking to ensure that staff and leadership are prepared to take on this new challenge. A spirit of innovation, accountability, and embracing results can increase cost efficiency and effectiveness and bring a nonprofit to new levels of impact.
---
Resources for Creating a Social Enterprise