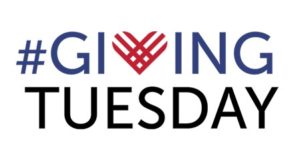 Launched in 2012 to kickstart the holiday giving season, Giving Tuesday has become a fundraising phenomenon in the U.S. and beyond. In 2016, donors from 98 countries and territories participated, bringing in $168 million dollars online.
But is Giving Tuesday becoming too popular as a fundraising strategy among nonprofits? Jason Parker, a communications and development consultant, has mixed feelings about the day. "The market is flooded on Giving Tuesday," he says. "One of the most common mistakes that small organizations in particular make is assuming there will magically be people out there who, if they just see a Facebook post or email, will donate because it's Giving Tuesday," he says. In a 2015 study conducted by the John Templeton Foundation, a mere 18% of Americans said they were familiar with Giving Tuesday, compared to 93% who knew about Black Friday.
However, many nonprofits had success last Giving Tuesday–particularly those that combined their ask with matching grants or used the day to engage new audiences. Rebecca DeLuca, Assistant Director of Communications at Lasell College in Newton, Massachusetts, targeted her organization's Giving Tuesday appeal at young, first-time donors. "Giving Tuesday is a day for many young donors to get behind, to feel a part of something bigger," she says. "We had 68 new donors on Giving Tuesday this year and increased our total number of donors by 68%. So while we aren't making lots more money necessarily, we are pulling younger donors into the fold," DeLuca reports.
So, should your nonprofit should make an ask on Giving Tuesday? Check out what different organizations tried in 2016:
A day of thanks. Embrace an attitude of gratitude and give thanks to your clients, volunteers, and supporters. Ask Board members to make phone calls to donors about the impact of your organization's programs and services. These kinds of efforts can be a meaningful and memorable way to engage your supporters while celebrating the spirit of Giving Tuesday, says Parker. "Giving Tuesday can be a great opportunity to raise awareness, share information, and generate a low-cost but high-impact touch point," he notes.

Ask donors to support a small, specific project.

Modest requests benefiting distinct projects can be a great way to make your organization stand out in the Giving Tuesday crowd. For example, encourage donors to sponsor a bilingual home library for a low-income family, or ask supporters to help you raise the remaining $2,500 needed to build a new computer lab for elderly adults. By setting a reasonable fundraising goal that has a clear outcome, your nonprofit can compel supporters to act immediately and feel that even a small gift is worthwhile.

Incorporate Giving Tuesday into your End-of-Year Giving plan.

Giving Tuesday doesn't have to take over your fundraising plans or require a lot of effort. Plan two social media posts for the day or purchase a day-long social media ad. Send out your organization's monthly newsletter on the morning of Giving Tuesday and include a small ask. Or, ask supporters to give their time or donations in lieu of a financial gift. Most importantly, be strategic in your planning so that you don't overwhelm your development staff–or make too many end-of-year asks of your supporters. "The most successful organizations don't treat Giving Tuesday as an isolated event or campaign," says Parker. "They tend to treat it as a larger component of their development strategy or plan."
All in all, Giving Tuesday 2016 raised 31% more than Giving Tuesday 2015–so this fundraising phenomenon is far from dead. Be creative and strategic in your Giving Tuesday campaign and your organization can enjoy a multitude of benefits that extend well beyond this one day.