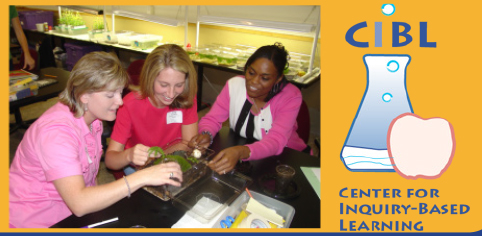 For more than 15 years, the Center for Inquiry-Based Learning (CIBL), a Durham-based nonprofit, has provided STEM kits, STEM program consulting, and professional development to teachers and schools across North Carolina. But in 2014, CIBL's leadership realized they had a problem.
Earlier that year, CIBL had begun to see an ominous shift in its funding streams. As schools cut services and local funds dwindled, the organization realized it needed to find additional sources of revenue. "We figured we could either watch our old model of fee-for-service continue to drop off or we could do something about it and learn about fundraising and grant writing," says Mara Thomas, CIBL's Business Manager. "That's when we called Ruth Peebles at The INS Group."
Over the next year, The INS Group worked closely with CIBL to assess its existing funding sources, conduct grant research, and develop a core proposal. Since CIBL staff had limited experience engaging funders, The INS Group provided strategies for building relationships with potential donors while simultaneously providing feedback on CIBL's first proposal drafts. The INS Group also guided CIBL in creating individual donor campaigns and new marketing materials.
The results? "Since working with The INS Group, we have seen our fundraising from grants go from $0 to nearly 14% of our revenue," says Thomas. CIBL has cultivated relationships with multiple funders at local and national levels and learned the importance of communicating with potential funders before submitting proposals. "We have started to develop partnerships and are finding more meaningful and inspiring ways to talk about what we do," Thomas says. "We're finding the relationships and the improved messaging to be key components of our success."
From engaging its Board of Directors in fundraising to learning the basic mechanics of writing a grant proposal, CIBL's partnership with The INS Group has been enormously valuable for the organization. "The grant writing process was intimidating at first, but now we have so much more confidence," reports Thomas. "Ruth was incredibly professional and encouraging. If she could help us begin to turn this ship around, she could help anyone."
Learn more about The INS Group's suite of innovative solutions for nonprofits.