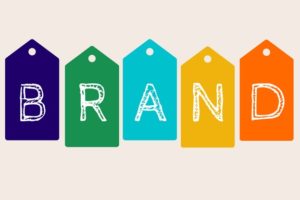 The Internet has made it easier than ever to create your own logos, graphics, and branding–all on a shoestring marketing budget.
Below are several free or low-cost web programs to help you bring your creative ideas to reality. Best of all? These resources are so easy to use, you don't need any formal design experience.
1. Canva
For design newbies, Canva feels like a miracle. Its basic plan is free and offers dozens of templates for social media graphics, presentations, email headers, and more. Users can build upon existing designs within each template or create their own using Canva's intuitive navigation system. With its free option, Canva allows you to save up to 1GB of uploads and invite 10 team members to share the account. Canva's Work option is reasonably priced at $12.95 per month, allowing you to save your organization's logos and colors and resize designs for different mediums with just one click.
Pros: easy to use, helpful blog, resize tool
Cons: not all photos or graphics in Canva library are free
2. Piktochart
Piktochart specializes in making information beautiful. From infographics to impact summaries to reports, Piktochart helps users visualize their data in a compelling format. It offers high-resolution options for printing and has a very affordable nonprofit package at $39.99 per year.
Pros: easy to use, excellent tutorials
Cons: limited templates for free accounts
3. Pixabay
Need stock images and videos? Check out Pixabay. All content on the site falls under a Creative Commons CC0 license, meaning it can be downloaded, modified, and used for free in perpetuity–even for commercial purposes. Pixabay also links to sponsored content in case you can't find exactly what you're looking for.
Pros: free, includes vectors and illustrations, different size options for downloads
Cons: limited variety
4. YouTube Editor
Let's face it: these days, video is an essential part of marketing. Fifty percent of executives are compelled to look for more information about a product or service after viewing a video about it, and videos in emails can lead to a 200-300% increase in click-through rates.
Can't afford a professional videographer? No problem. YouTube, the current king of the videosphere, has a fantastic free editing program. You can easily insert transitions and music, add photos and subtitles, and even search for royalty-free videos and music to integrate into your own clips. It takes a bit of practice to master, but the learning curve is short and worth the effort.
Pros: free, decent Help page
Cons: must be connected to a YouTube account, limited video quality resolution, may need to convert video to appropriate size
Still think you need help from an expert? Taproot and Creatives Without Borders are two organizations dedicated to connecting nonprofits to pro bono professional services.