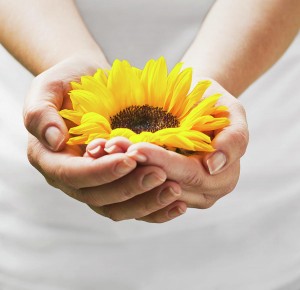 Many nonprofits produce annual reports that describe their prior year accomplishments, financial status, and leadership. However, an important forward-thinking document, the giving guide, is often overlooked.
Giving guides are targeted toward prospective donors. They provide valuable information to assist the donor in determining their optimal giving situation. A guide can also streamline the donor cultivation process, as the information is readily available and in a form that can be easily presented.
Foundations and educational institutions generally produce the most sophisticated guides, as their giving options and charitable applications can be very complex. However, you need not be intimidated at the thought of producing a document that will serve both the interests of your nonprofit and its donors.
A basic giving guide consists of the following components:
Synopsis of the organization, including the problem it is attempting to solve and the plan for accomplishing its mission. This should be written in such a way that a prospective donor can easily envision how his donation could help reach the ultimate goal.
Descriptions of the programs, services, and initiatives provided or undertaken by the nonprofit. These provide information for a donor to determine if their gift is to be restricted – designated for a specific purpose – or unrestricted. If you are an organization that allocates funds to other nonprofits, you may want to provide information for each organization you support.
How the nonprofit spends the money it raises. Donors are particularly interested in overhead ratio – the percentage spent on administrative and fundraising tasks – and the allocation of funds towards programs, services, and initiatives.
Information on ways to give and the types of gifts that are accepted. Giving vehicles may include cash, stocks, bequests, trusts, retirement assets, life insurance, property, business interests, and estate assets, among others.
Tax implications and considerations. While the giving guide can offer basic guidance in this area, tax laws and regulations change frequently. The document should include a recommendation that the donor consult a professional advisor for the most recent tax and legal guidelines.
How gifts will be acknowledged. For example, donations at a certain level may warrant building naming rights, inclusion in a giving circle, a listing in the annual report, or a written acknowledgement letter.
Testimonials from those impacted by the organization. Benefactors want to know their gifts will make a difference. Document firsthand accounts from those who have benefited from your nonprofit; example beneficiaries might include a scholarship recipient, breast cancer survivor, or trade association member.
Quite simply, a well-designed giving guide can simplify the giving process for both the donor and the nonprofit and, where possible, should be a fundamental component of the organization's library.