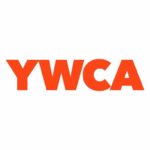 In 2015, the YWCA Lower Cape Fear realized it needed to develop a new strategic plan.
"There had not been one for at least six years," says Jenni Harris, President of YWCA's Board of Directors. "We were in a position where we needed guidance on how to grow into a strong, functioning organization."
YWCA contracted The INS Group to coordinate a strategic planning process that began with a comprehensive organizational assessment, including a Board and staff self-assessment, as well as interviews and focus groups with Board members, staff, clients, and community stakeholders. Board members and staff leadership then examined the recurring themes stemming from the organizational assessment, which led to a series of strategic planning meetings facilitated by The INS Group.
"It was amazing to realize the bonds and newly found passion that resulted from the efforts of the Board and staff coming together to talk through challenges and successes," Harris reflects. "Ruth has a very calm presence that allows her to engage an entire group of people without conflict. That is a gift!"
Soon after this process, the YWCA decided to continue its partnership with The INS Group by targeting organizational fundraising. "Ruth helped us create a fund development plan that included a 120-day plan and multiple levels of fundraising that had not been done in the past," says Harris. "Now we have a lot of ideas for short- and long-term fundraising efforts that will accomplish a number of strategic goals toward greater awareness of our services in the community."
Today, the YWCA has a renewed perspective and strategic direction. "We have been able to move forward in hiring a new Executive Director with experience in external relations, and we hired a communications manager to assist us with public relations, member relations, and fundraising support," says Harris. "It has been so much easier to share thoughts and ideas among Board and staff when everyone knows the end game."
Would the YWCA consider working with The INS Group again? "Ruth was able to help us focus on our successes and assets and guide us in a direction that brought awareness to our programs without allowing mission creep," shares Harris. "Today, the Board has a more focused emphasis on program accountability with measurable outcomes. We are huge fans of The INS Group!" Does your organization need additional support around fundraising, strategic planning, or Board management?
Contact The INS Group today to see how we can help!