The INS Group includes a team of professionals with decades of combined experience in relevant fields
including grant writing, marketing, organizational development, public-private partnerships,
intergovernmental management and research.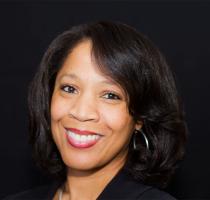 Ruth Peebles, President & Founder of The INS Group, offers more than 25
years of hands-on experience in nonprofit management, fundraising,
organizational development and project management. Ms. Peebles is the
creator of several successful instructional workshops (Nonprofit
Fundraising, Grant Writing, Advanced Grant Writing, The Fundamentals of
Effective Strategic Planning, Advanced Strategic Planning, Fundraising and
the Board of Directors, and Grant Management and Compliance and others). She is an instructor for the Duke
University Certificate Program in Nonprofit Management and an adjunct instructor for the Master of Public
Administration Program at North Carolina State University. Ms. Peebles currently serves as Vice-Chair of the
Wake County Affiliate Board of the North Carolina Community Foundation and Treasurer of the North Carolina
Coalition to End Homelessness Board. She is also a founding member of the Next Generation of African American
Philanthropists giving circle.
Education
University of North Carolina at Chapel Hill, Master of Public Administration
Bowling Green State University, Bachelor of Arts in Communication
Duke University, Certificate in Nonprofit Management
Williamsburg Development Planning Institute, Certificate in Development
Experience
Raleigh Wake Partnership to End and Prevent Homelessness, Executive Director
Prevent Child Abuse North Carolina, Development Director
Carolina Caring Program for Children, Associate Director and Development Officer
---
Carol Neal Rossi, Senior Consultant, provides communications and consulting services to nonprofit organizations and corporations. Project work includes: public relations campaign development, grant writing, ghost-writing speeches and legislative testimony, membership surveys, strategic planning, writing and editing publications, and social marketing. Ms. Neal Rossi has worked with the Centers for Disease Control and Prevention – Division of Violence Prevention; Prevent Child Abuse (Georgia and North Carolina chapters), Pepsi Bottling Group and The Digital Deli. Ms. Neal Rossi developed and implemented publicity and advocacy campaigns for Physicians for Social Responsibility, Handgun Control Inc., The American Judges Association and The National Court Reporters Association. She has also managed marketing programs for numerous for-profit companies and professional associations.
Education
State University of New York, Bachelor of Arts in English
London University, Journalism Program, Intern (BBC)
Experience
Issues Consulting, LLC, Founder, President
Prevent Child Abuse Georgia, Director, Georgia State University, Center for Healthy Development
Centers for Disease Control & Prevention, Division of Violence Prevention, Consultant
Prevent Child Abuse North Carolina, Communications Director
Issues, Inc., Principal, Director of Legal Services Division
The National Law Journal, Assistant Editor/Legal
Publications
Recognizing & Reporting Child Abuse and Neglect: A Training Curriculum for Professionals Working with School-Aged Children, Author
---
Joanne Scharer, M.P.A., M.R.P., Grant Writer
, has provided consulting services to a variety of nonprofit and public agencies in North Carolina including the NC Department of Commerce, the NC Center for Public Policy Research, the NC Division of Social Services, the North Carolina Progress Board, the Institute of Government, and Housing Works, Inc. Ms. Scharer has consulting experience in a variety of substantive areas including economic development, tax policy, child welfare, housing for people with disabilities, public education reform, higher education, environmental justice, and Hispanic/Latino health. She currently holds an adjunct faculty position with the Chemeketa Community College Small Business Development in Salem, Oregon where she serves as a business advisor, teaches entrepreneurship and grant writing classes, and assists business owners in the development of business plans and loan packages.
Education
University of North Carolina at Chapel Hill, Master of Public Administration, Master of Regional Planning
Appalachian State University, Bachelor of Arts in Political Science
---
Michelle Serrano, Business and Marketing Consultant
, developed her experience through an extensive 20+ year career in both for profit and non profit sectors. Ms. Serrano uses her experience as an entrepreneur to help non profit organizations develop strategic planning and marketing campaigns. She has been recognized by the City of Winston Salem with a resolution for her entrepreneurial contributions to the Winston-Salem Community. In their premiere issue (March 2007), NC Signatures magazine recognized Ms. Serrano as one of nine signature entrepreneurs in the state of North Carolina. She is the co-founder of two non profit organizations: The MILLS (Making Investments in Lives, Legacies, and Securities) Foundation and the Games for Life Institute.
Education
Davidson College, Bachelor of Arts
Experience
Entrepreneur, Business Development and Marketing Consultant
Certified Facilitator, NC Rural Entrepreneurship through Action Learning (REAL)
Pepsi Bottling Group, Corporate Trainer
Workforce Development of Winston-Salem/Forsyth County, Board of Directors
YWCA of Winston-Salem, Board of Directors, Finance Chair
Mecklenburg County Department of Social Services, Training Consultant
City of Charlotte, Employment & Training, Training Instructor
---
Staci Patterson Rucker, J.D., Grant Writer and Researcher
, has provided legal representation for nonprofit and public agencies while practicing in the healthcare and litigation sections of major law firms in Washington, DC and Atlanta, GA. Ms. Rucker has lobbying and consulting experience in various substantive areas including higher education, community economic development, and lower income housing, and has assisted medical schools in securing government funding for medical research projects. Ms. Rucker has fundraising experience through projects with a Washington, DC based nonprofit committed to economic development and healthcare projects in Africa. Ms. Rucker has also served as an Adjunct Professor in the Legal Writing Program at North Carolina Central University School of Law.
Education
Harvard Law School, Juris Doctor
Howard University, Bachelor of Arts in Human Communication Studies
Experience
North Carolina Central University School of Law, Adjunct Professor
Thomas, Kennedy, Sampson and Patterson, Litigation Associate
Reed Smith LLP, Litigation Associate
Mintz Levin Cohen Ferris Glovsky and Popeo, Litigation Associate