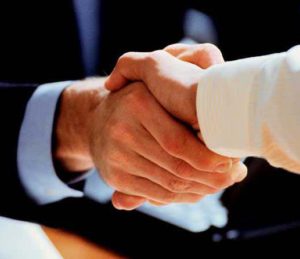 Michael McLawhorn, an In-Kind Senior Manager for TROSA in Durham, NC, is responsible for sourcing nearly $4 million of in-kind donations each year for his organization's residential substance abuse program. Here, he shares four strategies for increasing in-kind giving and making the most effective ask.
1. Before making an ask, consider everything your organization needs—from supplies to professional training. McLawhorn works with a team of 8-10 individuals to source a wide variety of donations for his organization. "We reach out to companies and corporations to solicit products for our residents—toilet paper, water, food, clothing, business and vocational training, lawn care, servicing for vehicles, tools," he says. "Sometimes people come in and do things like leadership courses for residents. We also have great relationships with dentists and hygiene providers."
2. Give donors space between requests unless they indicate otherwise. "With a lot of companies, it works out where we're asking once a year. Some companies say, 'OK, you can call me every 3-4 months,' while some donors say, 'Call me when you need something," observes McLawhorn. "Every relationship is an individual relationship."
3. Be sincere."Tenacity is important, but the way you feel about your organization is everything," says McLawhorn, who graduated from the TROSA program years ago. Today, many of his direct reports are graduates or current residents. "A lot of my guys have no experience, but they are very eager and they have skills that we can develop," he explains. "So they'll stumble and fumble on phone, but if they're sincere and driven, it works out."
4. Do your research. "Start talking with folks in May. The more you know about business and fiscal cycles, the better," advises McLawhorn. "You should know the product as much as possible, know the person as much as possible… you want to know as much as you can."
In-kind donations are an important part of a comprehensive, multi-tiered fundraising strategy. Looking to improve in-kind giving or other fundraising efforts at your organization? Send The INS Group a note today.